Expansion valve driver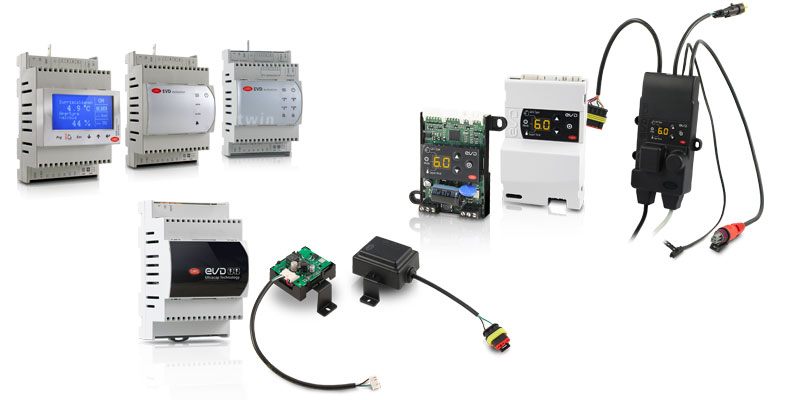 General characteristics

The CAREL EVD family drivers represent the most versatile solution for all EEV control requirements, managing valves made by CAREL and other manufacturers.

In addition to their primary function of ensuring stable superheat at the required value, these drivers also guarantee maximum installation flexibility, managing a vast variety of refrigerants in any application, from small residential heat pumps to large industrial evaporators, as well as precision air-conditioning units and chillers for air-conditioning or process applications.

Very high efficiency, simple configuration and increasingly advanced compressor protection functions make these drivers the best choice for both local installers and OEMs operating on the global market.