1tool
1tool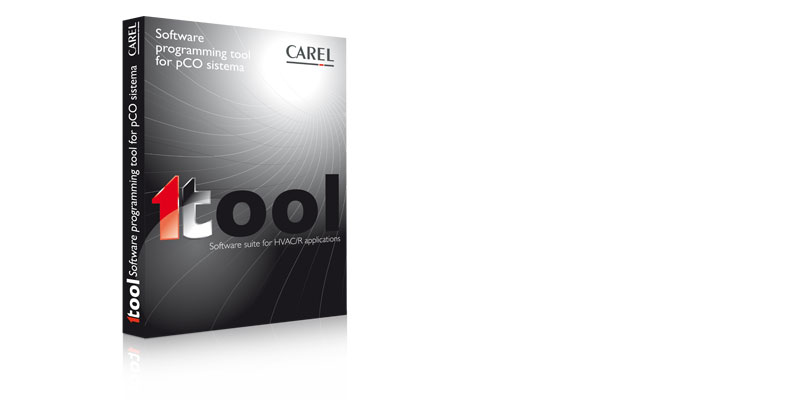 General characteristics

Based on its expertise acquired in the market, CAREL can offer a vast library for HVAC/R applications.
Indeed, the libraries of atoms, macroblocks and modules are the added value of 1tool. A system of functions that can precisely respond to the different design needs.

The CAREL library of functional blocks includes:

80 atoms, the basic elements of 1tool;
121 macroblocks, complex algorithms based on consolidated and secure logic;
45 modules, functional blocks made up of control algorithms and corresponding user interfaces.

During development, the different elements that make up the library can be used at the same time. This allows the developer, depending on the level of complexity required by the application, to use the right combination of functional blocks for the construction of the application, from simple modifications to the development of highly complex algorithms. CAREL can also supply a vast range of standard applications for its family of programmable controllers, 12 different standard solutions for the HVAC/R market designed for developers who need a solid starting point to create custom solutions.
Documentation
Commercial
Brochure

* Entries are ordered by date

Code
Description
Language
Date *
Release

Code

+302240491

Description

Exhibition at a glance

Language

ENG

Date

12/02/2014

Release

4.2

Code

+302240490

Description

looking at the future

Language

ITA

Date

01/10/2012

Release

4.1

Code

+3000036ZH

Description

螺杆冷水机组/热泵 集成解决方案

Language

CHI

Date

15/03/2011

Release

1.0

Code

+3000036EN

Description

Solution for screw chiller and heat pump units

Language

ENG

Date

15/03/2011

Release

1.0

Code

+3000021SV

Description

integrerade lösningar för högpresterande enheter

Language

SWE

Date

01/03/2010

Release

1.0

Code

+3000021IT

Description

PCO SISTEMA+

Language

ITA

Date

01/03/2010

Release

1.0

Code

+3000021EN

Description

PCO SISTEMA+

Language

ENG

Date

01/03/2010

Release

1.0

Code

+3000021DE

Description

PCO SISTEMA+

Language

GER

Date

01/03/2010

Release

1.0

Code

+302240510

Description

Software e librerie per applicazioni HVAC/R

Language

ITA

Date

01/10/2008

Release

2.0

Code

+30C240511

Description

软件与模块库 HVAC/R应用

Language

CHI

Date

01/10/2008

Release

2.0

Code

+302240511

Description

Software and libraries for HVAC/R applications

Language

ENG

Date

10/05/2008

Release

2.0